My trip to Michigan has given multiple sclerosis the green light to raise its ugly head. It's time for me to reflect on what may have caused this relapse. Near heat exhaustion at the tulip festival is at the top of my list of suspects. Despite the high humidity and 90-95 temperatures, I wanted to see all the tulips. For twenty years, the festival had been on my bucket list; the high temperatures were not.
Multiple early morning and delayed flights, late-night chats, and too many long days in a row are the ingredients for an MS relapse disaster when traveling. Did I ever mention that I am not the best judge of my MS limitations? I know to get my eight hours of sleep but when my heart says "Go. Go. Go," my head needs to insist, "No. No. No." Dang! I did not have self-control.
Kyushu University released "Uncovering new details of the brain's first line of defense" this week. This research on the meningeal macrophages (brain immunity cells) during gestation may become a building block for future studies in the battle to cure multiple sclerosis, Alzheimer's disease, autism spectrum disorders, and other autoimmune diseases. Each piece of the immune system puzzle furthers research into new medications, treatments, and possibly even a cure.
Rest. Relax. Give my body time to heal. I know. Isn't riding in the hills a way of relaxing? Okay, maybe it wasn't so relaxing when we drove into a massive hole in the road at the top of a steep hill. However, this is my way of not allowing MS to define me. Life is to be lived. So, I will be more cautious about the heat and long hours, but I will continue to play. Join us for our Wyoming Jeepers adventures on YouTube if you want to giggle a little and see incredible scenery.
Who wants to laugh? Exhausted, I woke up in the middle of the night, half-asleep. I felt a weird sensation on my side, starting below my shoulder and running down to my hip. I worried. Could this be the MS hug starting? I considered getting up to research the new symptom but reached over to feel my side instead. I discovered that I had rolled over onto my extra fleece throw! What a relief! I giggled and fell back to sleep. Whew!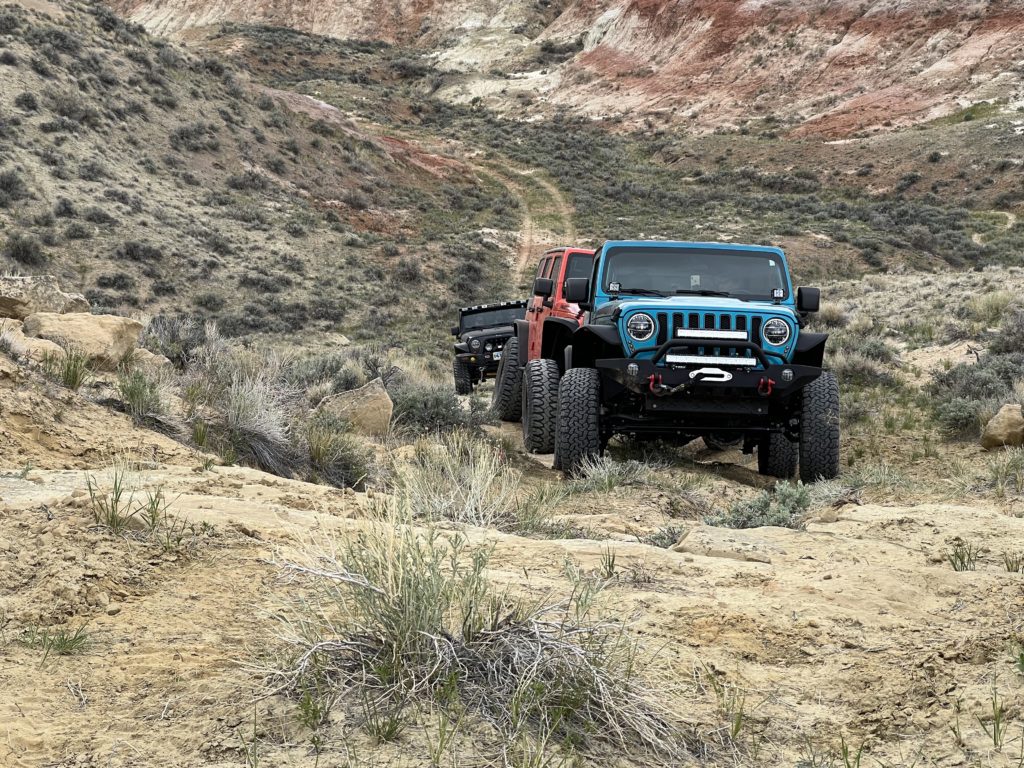 Resources
Kyushu University. "Uncovering new details of the brain's first line of defense: Researchers report in unprecedented detail how some of the brain's immune cells develop, and how to distinguish them from other cells." ScienceDaily. www.sciencedaily.com/releases/2022/05/220520101349.htm (accessed May 24, 2022).